How is mobility changing business management?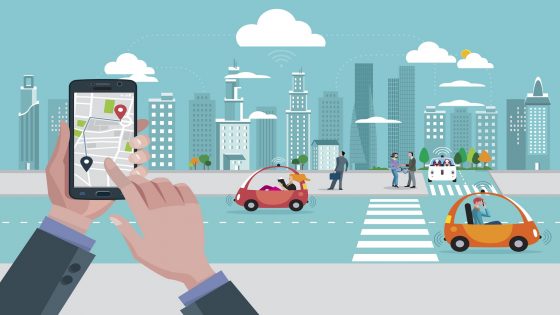 In a short time, new data has endorsed that mobile technology is eating up the world: the latest data series by the World Bank, for example, indicates that in the United States there are 98 mobile lines per 100 inhabitants, 108 in Spain and 239 in Hong Kong. 
This data indicates what technological trend is underlying the smartphones' boom: mobile technology is poised to transcend voice communications and cable navigation, a historic breakthrough that has not yet been produced globally, but that is already a reality in countries like China.
Why are mobiles reaching more people than desktop computers?
There are various causes that explain the exponential growth of smartphones and Internet access via mobile devices. On the one hand, their capabilities are now on the same level as computers, thanks to processors' miniaturization and storage units.
In addition, the smartphones' simplicity of use has widespread its adoption by people not accustomed to using digital devices. This simplicity comes from the small size of the screens, which has come together with the use of understandable icons for any user, regardless of language or culture.
These causes, along with infrastructures that have allowed for the deployment of wi-fi networks and the lowest cost of smartphones, make mobile devices gain ground in their daily use per person in both advanced and in developing economies.

What are the benefits of mobility for businesses?
In the specific case of companies, mobile solutions allow them to extend their sales channels and relations with all interest groups (clients, employees, suppliers, partners). Similarly, the increased accessibility to real-time information allows firms and stakeholders to make better decisions.

The adoption of mobile technologies by businesses has obvious effects in every department:
Financial departments
These departments increasingly rely on mobile solutions for online banking and on electronic signature tools that offer advanced electronic signatures, like Signaturit. Our solution allows anyone to sign documents from computers, tablets or smartphones, exponentially reducing time used for signing any contract or authorization. In addition, our tool allows archiving a record of signature requests and completed signatures in the cloud, providing access to this information anytime, anywhere.
Sales departments
For salespeople, mobility allows them greater immediacy in closing agreements with customers and sales products or services. For customers, the simplicity of mobile solutions for consulting, comparing prices and buying online makes them feel better served. To buy any product or service without having to step into a shop or office is becoming more common and consumers are increasingly demanding the shopping experiences to be mobile.
Human Resources departments
HR departments can greatly streamline recruiting processes by using mobile apps (like the one LinkedIn offers) allowing them to seek candidates or contact them anytime and anywhere, using their mobile phones. The same way, our mobile electronic signature solution facilitates obtaining labor contracts signed in minutes, as it is not necessary for it to require the presence of the signers: the signatures can be accomplished from any smartphone smoothly.
In short, the use of mobile technologies is spreading quickly in all types of companies and all organizational levels. We have talked about finance, sales and human resources departments, but a mobile technology such as the one we offer at Signaturit can also contribute decisively to the areas of operations or customer service.
Digital Solutions – For further enquiries on any of our expertise or services, whether it is for website design & development, mobile application development, or digital media marketing, please feel free to contact or WhatsApp +6012-2428878, email [email protected] or visit digitalsolutions.com.my. Thank you.